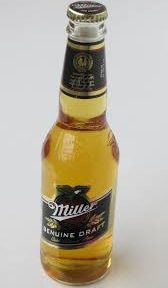 I love my neighborhood sports bar, Sabbatic. Here is what you can expect….
Sabbatic brings you everything from great food and live music, to sports and karaoke. One step inside this Milwaukee area establishment, and you will soon discover they are more than your average sports bar and restaurant. They are well-known as the best place for good food and drinks at affordable prices. They pride themselves in offering freshly-prepared food, quality cocktails, and an atmosphere that Milwaukee residents seem to cannot get enough of.
Come to Sabbatic for unbeatable drinks, quality food, and every sports package imaginable. They are the best Milwaukee sports bar to watch a game and just have some fun. You will find it to be a laid back, neighborhood sports bar, with a beer garden and a friendly staff. They are the perfect last stop for you on your way home. Whether you are hanging out with a group, or you are flying solo, you will feel welcomed.
They take pride in delivering outstanding service so amazing that you will leave Sabbatic happier than when you came in. Our staff is warm, welcoming, and always enjoy a good chat. They serve an array of delectable sandwiches, wings, and salads. Their objective has always been to sell fresh, quality food at reasonable prices. They hope you will have an enjoyable time at their sports bar, whether you are watching a game, killing time, or just chillin.
They are a contemporary eatery, bridging the gap between a bar and a casual dining restaurant. With an emphasis on craft beers, cocktails, and freshly-squeezed juices, there is no shortage of thirst quenching options to pair with their modern take on classic sports bar food favorites. They are a neighborhood bar and restaurant with lots of vibrancy, sleek décor, and one of the best audio and visual systems in Milwaukee to watch your favorite sporting event.